As we are reaching the end of this season, we can take stock of what each of the platforms have left us. In the case of the Nintendo hybrid console, the truth is that thanks to the formidable final straight of the year in which such outstanding titles have appeared as Luigi's Mansion 3 , The Witcher 3: Wild Hunt Complete Edition , Ori and the Blind Forest and many others, it is fair to say that it has more than fulfilled. And to this extensive list of great titles we must add the one that concerns us, Mario & Sonic in the Tokyo 2020 Olympic Games (although, of course, its quality is lower than the titles mentioned) and, more than likely, the expected Pokémon Sword and Shield.
A work of which, certainly and taking into account the last previous installments of the Sega and Nintendo saga , is not that we expected much from it … although as we already mentioned in the corresponding impressions on this same title that we leave you already A few weeks, those initial prejudices changed a lot when we tried it. Yes, because instead of being in front of a continuous delivery, the truth is that the developers have worked hard to integrate certain innovations into their work, some of them very significant that clearly boost the quality of the title, being the best in the series (or , at least, the most complete) to date in our humble opinion.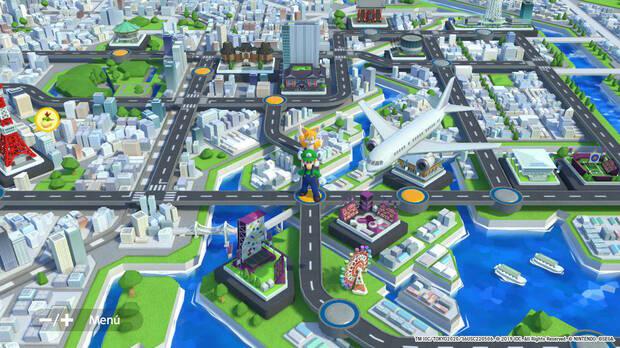 Olympic fun and very arcade
Following the path marked by the previous editions of this series, we are facing a title that brings together a good amount of Olympic sports in which we can participate. And far from offering high levels of realism, simulation has no place in any of the competitions in which it is possible to take sides, being the arcade style that is imposed . This casual tone and the concept of mini-games in which the vast majority of the tests are framed result in a title quite suitable for players of all kinds, although the target audience to which this production is mainly directed is the most childish and casual .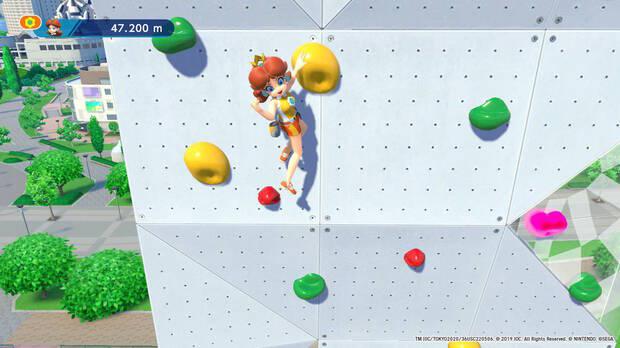 However, and as we said a moment ago, we are facing a delivery that includes several significant developments , such as its new and more than striking History mode . The script is quite funny (although it is nothing from the other world) and tells us the adventures of Mario, Sonic, Bowser and Eggman during the celebration of the Tokyo Olympics … of 1964. And how are they going to stop this era? Well, because of the two villains by antonomasia of the universes of Mario and Sonic, being trapped inside a retro console (the Tokyo 64) without being able to escape from there. A story that takes place in parallel to what happens in the "current" world in which Luigi, Amy, Vector and other characters try to bring their respective partners back.
As if it were a classic platform title, we must guide some (Mario and Sonic mainly) and others (Luigi, Tails, Daisy and many others) through a central hub that acts as a minimap . And as you can imagine, instead of being in a fantasy setting, in this case the Japanese city serves as the epicenter to house the adventures of these nice characters … and twice! That is, because said mapping unfolds in the current Tokyo and the one corresponding to the year 1964, being able to move around various points of interest in the city, from the famous Tokyo tower to the different stadiums and pavilions that house the different sports events. And in each of these places it is necessary to overcome various challenges and tests, some very striking, especially those that take place in the retro version of the story. Four or five hours long for a very nice and enjoyable mode.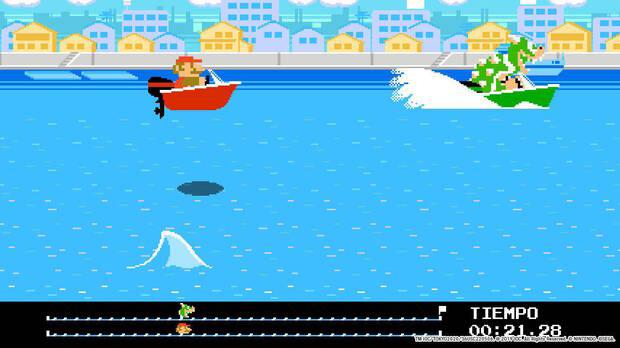 In total, the game includes more than 20 3D tests of the most varied ( four of them new in the Olympic Games such as surfing, karate, skateboarding and sport climbing), to which another 10 more style are added retro and 2D developmentplus a handful of fantasy (Tire, Race and Fantasy Karate) that we liked a lot. And as you will suspect, there are very funny, others simply entertaining and others less than anecdotal. As always, this depends a lot on everyone's tastes, but the most compelling sports in our opinion are those that have to do with football, rugby seven, gymnastics and badminton. On the other hand, other disciplines such as javelin throwing or swimming have seemed much more simplistic.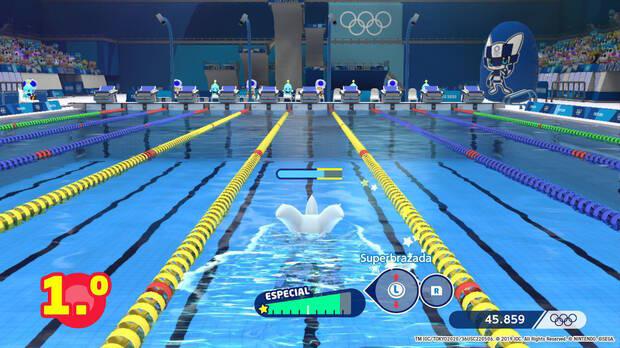 To these main tests we have added another series of mini – games (up to ten different ones) that we can unlock and that, without a doubt, have seemed to us as original and refreshing as the title . Climb the Tokyo tower, reach the bullet train in which Eggman tries to escape controlling Sonic in a clear nod to one of his traditional 2D adventures or a boat chase down the Sumida River brings a lot of grace to the title as a whole. Some mini-games that, we reiterate, have seemed in many cases much more curious and fun than some of the events in which it is possible to participate.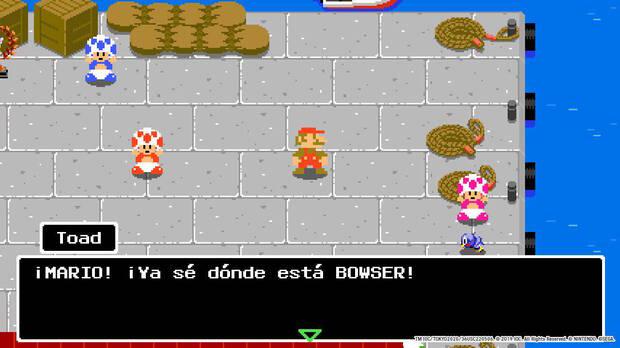 On the other hand, 20 of the most beloved characters of the Mario and Sonic universes are at our disposal to practice sports and events in 3D, types that are encompassed in several different classes depending on their main characteristics such as speed, strength, etc. Luigi, Amy Rose, Wario, Daisy, Yoshi and other types await us … although this figure is drastically reduced if we play the 10 retro events, a defect that we just did not understand well: how difficult was it to create 2D sprites of All the characters with their respective animations?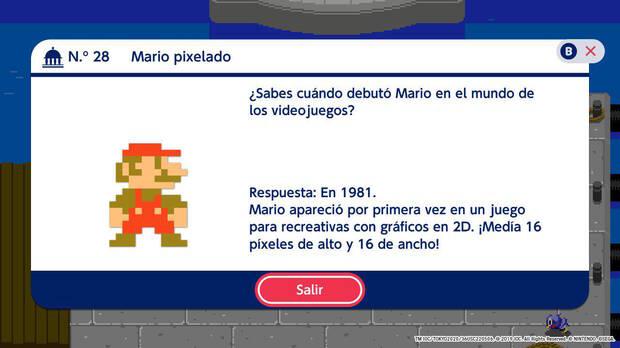 But the worst is not that. Leaving aside the Story mode, we can also play in multiplayer (the number of participants depends on each test), the star option of this production, being able to do it in local network, in the same console or even online to all 3D tests and fantasy … but, incomprehensibly, 2D events have not been contemplated in this last option . That is, we can play 2D volleyball locally, for example, but we cannot do it against users from all over the world. A defect that although it is not serious, it does not seem understandable. On the contrary, where we cannot make many complaints is in everything related to its technical aspect.The animations of the characters and their designs have seemed impeccable in their two facets, current and retro, and the title displays a sensational color. A very bright graphic section that has been seasoned by very appropriate melodies, comments in Spanish and very well made effects.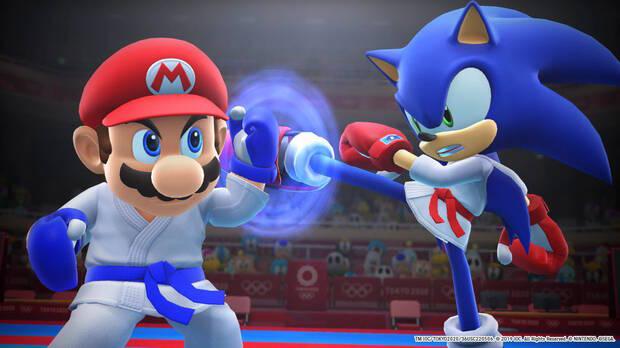 Very familiar sporting fun
It is clear that, due to its characteristics and despite including an entertaining Story mode for a player of about 4 or 5 hours, we are facing a work that gives its best when we play accompanied , whether online , on a local network or, the best, in the same console. Enjoy games of arcade football, rugby 7 and other team sports in the company of our friends or family is the best way to squeeze all the potential and fun that this title throws. It is not perfect under any circumstances and has more or less noticeable defects, but nevertheless it is a rather remarkable and lively title.